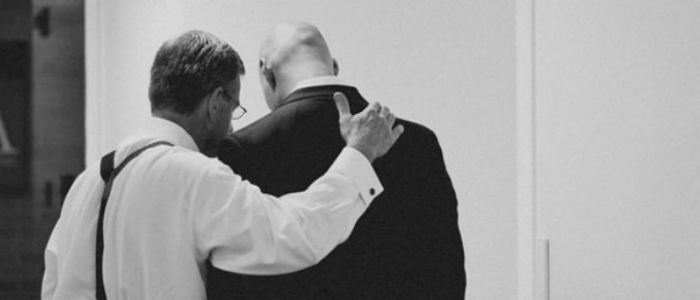 I'm a pastor &, to me, pastoring is being with people in their times of greatest need.
Recently, I received a call from a hospice chaplain that a woman in a nursing home was in her last days. It weighed on my heart to get her husband in to see her one last time. He doesn't have a car & the nursing home is in Shippensburg. I called his house early on Monday morning to see if he wanted to go see his wife & I learned that she had passed away at about 3 a.m. that very day. It kind of sickened me that I hadn't acted sooner, but the weekend had been so full. As it turned out he had other offers of transportation but he simply wasn't able to cope with it at that time. Now he accepted the ride in order to say goodbye to her remains.
We arrived to the nursing home shortly before the cremation society was due to pick up his wife's body. As I stood beside him while he said "goodbye" I realized that this would be his final opportunity to see her. As the finality of it all settled in I reached out to steady his quivering frame fearing he was about to collapse. As we prayed there in that little room, the presence of the Lord became very real.
It is such an immense privilege to represent the Lord in moments like these. It also creates a bond between myself & the person to whom I'm ministering. Although I may have been friends with the folks before I walk with them through a time of loss or great struggle, I come out the other side as part of their family. Often people think they're "bothering" a pastor so they don't call for a word of prayer or to ask him to visit — I want you to know that nothing could be further from the truth.